Comprehensive Personal Liability Insurance in Yreka and Mount Shasta, CA
Coverage and Protection for your Dwellings and Business
Comprehensive Personal Liability insurance (CPL) covers personal liability exposures like premises, personal activities, contracts, and others. It is a standalone liability product for primary and secondary residences and other dwellings and provides protection against specific losses.

At Churchill Insurance we offer a wide coverage appetite, including individuals, trusts, estates, and many other kinds of businesses. We provide varying limits and a vast array of coverage options, including Excess Comprehensive Personal Liability (ECPL) for those businesses and individuals that need higher limits.
What does a Comprehensive Personal Liability Policy cover?
Comprehensive Personal Liability insurance usually includes two primary areas of coverage: BI and PD. BI is bodily injury and covers damages related to individuals' bodily injuries. PD is property damage and pertains to medical payment expenses for others and is payable regardless of legal liability. Personal injury (PI) losses like libel and slander are not covered by CPL insurance.

CPL insurance can be added through a personal liability supplement to a homeowners policy and can provide a policyholder with the liability protection he or she needs. At Churchill Insurance we provide coverage plans for a wide variety of dwellings, including condos, vacant land and vacant dwellings, seasonal residences, and multiple buildings.
Our coverage options include:
1-4 family dwellings
Condos
Mobile homes
Tenants of multiple building units
Owner-occupied secondary residences
Medical payments
Optional medical payment
In-home child care
Incidental farm coverage (gentleman farm exposures)
Incidental office studio occupancy
Vacant land or dwelling
Short-term rentals
Excess CPL (ECPL)

Our coverage appetite includes individuals, trusts, estates, limited partnerships, corporations, limited liability corporations (LLCs), and family partnerships.

Selecting the right CPL coverage can be difficult. This is one reason why it is important to consult with a professional who knows the ins and outs of business insurance, homeowner risk management dynamics, and the vast array of risks that business owners and dwelling owners face. Specialists at Churchill Insurance know every detail of the coverage options we offer and the businesses we insure. They will keep you informed so that you can make the best insurance decisions and stay protected.
Why Churchill Insurance?
We have delivered comprehensive risk management solutions to businesses and individuals since 1950. We work with a wide variety of businesses, including farmers and tenants. We understand the local markets and industries and the risks that businesses in these markets and industries face. As a result, we can provide the most affordable, comprehensive insurance solutions of any local insurance provider.

It helps to have an annual review of your homeowners policy and to stay in top of changes to your business, so we review your policy annually and remain current on trends that might affect your organization and the coverage it requires. This is just one way that we express our commitment to your financial security, but it is certainly not the greatest.

We take great pride in providing personalized attention and exceptional customer service. We provide them by being available whenever you need us and by having quick turnarounds. We give you the tools you need to ensure the financial security of your business. To experience the services and products we provide, just contact us.

Churchill Insurance proudly provides insurance solutions to individuals and businesses in Yreka, Redding, Mount Shasta, and Weed, California and surrounding areas. We also serve Ashland and Medford, Oregon.
Our Location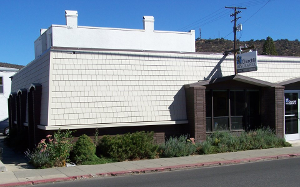 Churchill Insurance
120 S Oregon St
Yreka, CA 96097
Main office:
530-331-8174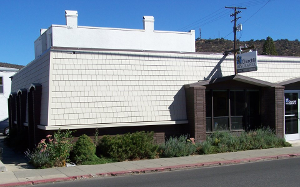 Testimonials
Accommodating, professional, helpful, and quick. Very comfortable experience and I was impressed by their capabilities. Highly recommended.
I feel lucky to have found an agent willing to provide this level of service. No need to look anywhere else!
Over the years we've never once had to worry about our coverage. My husband and I are long-time customers and proud to be.
Surprisingly flexible and in-touch with my needs as a small business owner. Can't ask for more.
They have strong ties with the community, and it shows. It's nice to do business with people that really show they care about you and your family.