Commercial General Liability in Yreka and Redding, CA
Protecting Business in Yreka and throughout Northern California against non-professional, Negligence-related Risk
Whether it's a client who trips on loose flooring at a business and is injured or an employee of a business who accidentally leaves water running in someone's home, causing significant water damage, the non-professional risks that businesses face are many. For this reason, businesses need protection, and commercial general liability insurance provides very important protection. At Churchill Insurance, Inc. we have a comprehensive commercial general liability insurance program.
We've insured businesses in Yreka and throughout Northern California for many years, and we offer a wide variety of coverages. For this reason, we'll give you the best possible commercial general liability insurance. Also, we're local, and our agents are specially trained to deliver commercial general liability insurance, so we'll know and understand your needs. Knowing and understanding your needs will enable us to ensure that your experiences are great.
Commercial General Liability Insurance Coverage Details
Commercial general liability (CGL) insurance protects businesses from financial losses if the businesses are liable for property damages or personal and advertising injuries that are caused by services, business operations, or employees. It can be purchased as a standalone policy, as part of a business owners policy (BOP), or as part of a commercial package policy (CPP). Regardless of whether you purchase your commercial general liability insurance as a standalone policy, as part of a BOP, or as part of a CPP, we'll ensure that your insurance fits.
There are three different types of commercial general liability insurance, and these types are coverage A, coverage B, and coverage C. Each of these different types of insurance meets different needs and also protects against different exposures. We'll make sure that you have the coverage that you need.
The coverages from which you can choose include but are not limited to:
Premises Liability
Products and Completed Operations
Premises Medical
Fire Legal Liability
Casualty Coverage
There are other commercial general liability insurance coverages available, and these coverages include garagekeepers liability and employment practices liability. If one runs an auto service operation then having garagekeepers liability coverage will help him or her protect his or her business against risks that are related to fire, vandalism, theft, and other damages. Employment practices liability protects businesses if employees' legal rights are violated.
Additional Commercial General Liability Insurance Coverage Details
There are specialty types of commercial general liability insurance, and these specialty types include foreign, liquor, and concession. These coverages can aid in safeguarding a business.
Foreign Liability protects employees who travel out of the country (for business purposes) in the event of injuries, damages and lawsuits.
Liquor Liability includes covering damages and injuries in which your business is held legally responsible as a result of serving liquor - from liquor establishments to office parties/special events.
Concession Liability keeps your special event stand insured from damage, accidents, or accidental injuries sustained to pedestrians.
Since there are many types of liability coverages, it's important to talk with a specialist at Churchill Insurance Inc. about the best options for your business.
Experienced, Skilled Agents keeping you and your Business secure
We have superior access to markets and we can therefore provide commercial general liability insurance to any commercial enterprise in Northern California. We offer special events liability insurance that can be tied with commercial general liability, and we also offer other options that can be tied with commercial general liability.
We thoroughly assess the exposures of our clients, and once we know and understand well the exposures of our clients, we identify the right coverages. At the points that we've identified the right coverages, we create the best possible solutions.
We regularly monitor the solutions that we write, and this ensures that there are never gaps in coverage and also that the rates that clients pay are always competitive. Before renewals we send snapshots of coverage to clients, and this way clients can help identify any changes to policies that need to occur.
Contact us or call us today. To start on a policy, request a quote.
Additional Commercial General Liability Insurance Information:
We're proud to provide commercial general liability insurance in Yreka, Redding, Mount Shasta, and Weed, CA, and in Ashland and Medford, OR. We also serve other areas in California and in Oregon.
Our Location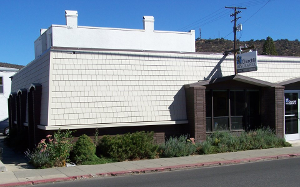 Churchill Insurance
120 S Oregon St
Yreka, CA 96097
Main office:
530-331-8174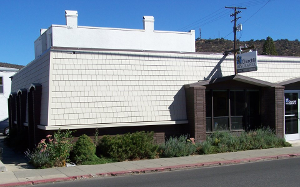 Testimonials
Accommodating, professional, helpful, and quick. Very comfortable experience and I was impressed by their capabilities. Highly recommended.
I feel lucky to have found an agent willing to provide this level of service. No need to look anywhere else!
Over the years we've never once had to worry about our coverage. My husband and I are long-time customers and proud to be.
Surprisingly flexible and in-touch with my needs as a small business owner. Can't ask for more.
They have strong ties with the community, and it shows. It's nice to do business with people that really show they care about you and your family.