Restaurant Insurance in Yreka and Redding, CA in Yreka and Mount Shasta, CA
Protecting your Establishment and your Livelihood
Whether you run a fine dining establishment, a deli, or a food distribution company, you face risks that can threaten the health of your operation. Insurance protects against these risks, and at Churchill Insurance, Inc. we have a comprehensive restaurant insurance program. Through this program we write fully customized policies and packages and we'll customize a policy and/or package to you.

Contact an agent or request a quote to get started, or read on to learn more.
Insurance tailored to your Restaurant
Restaurants often need coverages for structures and equipment and against liabilities. They also need coverages for food spoilage, product and/or service liabilities, and other risks. At Churchill Insurance we work with a number of carriers so that you can find the coverages that you need to stay completely protected. We also work closely with you to understand your needs and to identify the coverages that meet these needs.

The coverage and policy options from which you can chose include:
General liability insurance
Workers compensation insurance
Property coverage
Identity theft insurance
Valuable papers coverage
Loss of income insurance
Business owners policy (BOP)
Commercial auto
Non-owned/hired auto
Equipment breakdown insurance
Inland marine insurance
Liquor liability insurance
Multinational
Umbrella Insurance
Combining policies from your restaurant insurance with other policies can save you money and time. If possible, we'll make combinations. For example, auto and home insurance can be combined with restaurant insurance in some cases. Contact an agent to lean more.
Working with Churchill Insurance, Inc.
We know that California has one of the largest restaurant communities in the U.S., and it's a dynamic community. This is why we stay current on trends that affect California restaurants and that affect restaurant insurance. We work closely with clients to find the right solutions and we get to know clients' operations in detail. We preform on-site assessments and we stay in contact with restaurant owners. These efforts help us keep restaurants secure.

We manage risk and claims and we're always reachable. As a result, clients can reduce costs and can get in touch whenever they need to. These things also help clients stay secure.

Please contact us or give us a call to learn more or get started. You can also request a quote.

Churchill Insurance is proud to provide restaurant insurance in Yreka, Redding, Mount Shasta, and Weed, CA as well as in Ashland and Medford, OR. We also serve other areas in California and Oregon.

Related Links:
Our Location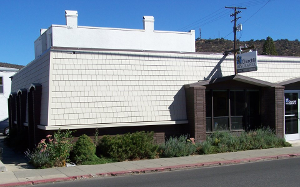 Churchill Insurance
120 S Oregon St
Yreka, CA 96097
Main office:
530-331-8174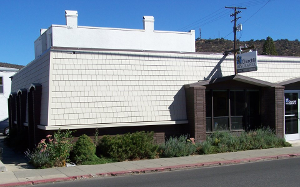 Testimonials
Accommodating, professional, helpful, and quick. Very comfortable experience and I was impressed by their capabilities. Highly recommended.
I feel lucky to have found an agent willing to provide this level of service. No need to look anywhere else!
Over the years we've never once had to worry about our coverage. My husband and I are long-time customers and proud to be.
Surprisingly flexible and in-touch with my needs as a small business owner. Can't ask for more.
They have strong ties with the community, and it shows. It's nice to do business with people that really show they care about you and your family.