Non-Profit Insurance in Yreka and Redding, CA in Yreka and Mount Shasta, CA
Protecting Nonprofits
The factors that drive a non-profit organization differ from a for-profit business. The focus of a non-profit resides in more than just the bottom line.
Regardless of the differences, non-profits are susceptible to significant and varying risks, similar to a conventional business. Whether operating on behalf of the arts or charity, many believe non-profits are immune to liability risks and lawsuits. This is a common and costly misconception.
Non-profits need to protect their essential assets. At Churchill Insurance Inc., we offer a wide range of non-profit insurance solutions. These solutions produce specialized security to keep non-profits flourishing.
Nonprofit Insurance tailored to your Operation
From privacy violations to structural damage, the exposures organizations face are widely determinant on their type. Our agents recognized a need for customization and designed our non-profit insurance program to be flexible while encompassing. We also understand non-profits work with certain restrictions, including stricter budgets. Agents work within these restraints, while offering comprehensive coverage.
The coverages we offer are not one-size-fits-all. Instead, agents partner with you to determine what is needed and within budget.
One key component of our program is business liability coverage. This protects non-profits in the event a third-party claims the organization is at fault for injury or property damage. For larger entities, which have invested surplus earnings in high-end assets, business property coverage is essential.
Unique to non-profits, directors & officers coverage (D&O) is set at a flat rate due to strict budgeting. D&O coverage serves as protection for a non-profit's management team. Corresponding programs, such as participant/volunteer accident coverage and counseling professional liability, can also be written exclusively for non-profits.
As an independent insurance agency, we'll shop for coverage on your behalf from a marketplace of providers. This not only ensures coverage is backed by a trusted national carrier, but it's also cost effective.
Available coverage options include:
General liability
Directors and officers (D&O)
Flat Rate D&O
Sexual misconduct
Social service professional
Employee benefits liability
Commercial auto
Non-owned/hired auto
Umbrella liability
Employee dishonesty
Commercial property
Participant/volunteer accident
Non-profits that we insure include:
Arts and cultural organizations
Community health clinics
Counseling centers
Educational societies
Environmental conservation organizations
Foundations and fund-raising organizations
Historical societies
Mental health facilities
Parent-teacher associations
Professional organizations
Shelters for the homeless, elderly, families, battered women, and teens
Special needs schools
If possible, we will combine your nonprofit insurance with other commercial insurance; this will save you money. We'll go over each detail of your policies and/or packages and make the most appropriate combination.
Agents Serving You, So You Can Serve Others
While your attention remains on the mission of your organization, our focus remains on your protection.
Our agents take time to learn about your mission. An interview process is completed with each organization, promoting a partnership between clients and agents. This is a critical step in our process, as it sets a foundation for all policies we write.
During this initial step, we also work to create a reasonable pricing structure around your policy. We understand budgeting restrictions. This understanding fuels our desire to offer cost efficient services, allowing clients to allocate resources toward their mission.
After coverage needs are identified, agents write a personalized policy. Once a policy is in place, on-going service is provided to check for changes. Rates are also monitored to confirm value is maintained through competitive rates.
All agents at Churchill Insurance Inc. are equipped to write policies for non-profits. They are also educated on changes within the insurance industry pertinent to the non-profit entities we serve.
We look forward to learning more about the work of your organization. If you're interested in learning more about coverages we provide, contact our agency. For those ready to begin a policy, please request a quote.

Related Links:
At Churchill Insurance Inc., we're proud to provide non-profit insurance in Yreka, Redding, Mount Shasta, and Weed, CA. We also serve Ashland and Medford, OR. Our agents are licensed in California and Oregon.
Our Location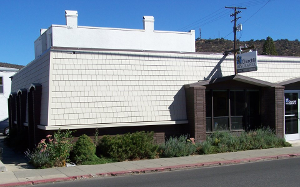 Churchill Insurance
120 S Oregon St
Yreka, CA 96097
Main office:
530-331-8174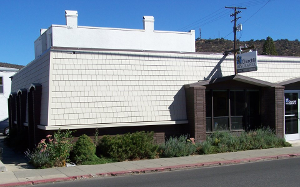 Testimonials
Accommodating, professional, helpful, and quick. Very comfortable experience and I was impressed by their capabilities. Highly recommended.
I feel lucky to have found an agent willing to provide this level of service. No need to look anywhere else!
Over the years we've never once had to worry about our coverage. My husband and I are long-time customers and proud to be.
Surprisingly flexible and in-touch with my needs as a small business owner. Can't ask for more.
They have strong ties with the community, and it shows. It's nice to do business with people that really show they care about you and your family.