Home, Auto, and Commercial Insurance in Yreka, CA
We're a family owned and operated agency in Yreka, California and we deliver insurance and risk management solutions. For more than 65 years we've served individuals and businesses and we've done this by meeting our clients' needs for the right prices. We're hands-on and we're proactive, and this ensures that we know clients' needs well and that our clients always pay only what they must for the best possible protection.
Products and Services
We can insure almost anyone, and we have a variety of insurance options that make this possible. From home and auto to life and health, we have what people need. We also have a business program, and this program keeps businesses both large and small fully secure. Our policy options for specific industries do the same, and these options contain coverages that are unique to different lines of work.
Our farm program is something through which we provide a lot of insurance to many farmers and agribusiness owners. Through the program we give every one of our farmer-clients the opportunities that he or she needs to stay protected and to run operations smoothly. As a result these clients can contribute to commercial communities of The Golden State in meaningful ways.
We combine policies whenever possible, and this saves clients time and money. From home and auto to business and extended liability, we make combinations that suit clients. We'll make a combination for you if we can. See our products page and our home & auto page. Also, speak with an agent.
Tailored Solutions and Support
We make a number of different markets available to our clients because we're a part of the United Valley Insurance Service, which is a cluster of agencies. Through the Service, we make sure that clients get what they need. We also know well the communities that we serve, and this makes it easy for us to know clients' needs in great detail.
We work closely with clients in order to identify the right coverages and to create the best policies. We'll work with you in the same way so that we can achieve the same things. Once the policy that we create is in place we'll monitor it regularly and we'll keep you informed. We actively manage risk and we'll manage yours. This will help prevent you from suffering losses and from having to use insurance.
We're reachable whenever you want or need to get a hold of us, so getting the information that you need in order to make the best decisions will be easy.
Please contact us or give us a call to learn more. You can request a quote if you're ready to get started.
We now have E-Signature available for all documents, which can be done on your computer or phone.
Additional Insurance Information
Testimonials
Accommodating, professional, helpful, and quick. Very comfortable experience and I was impressed by their capabilities. Highly recommended.
I feel lucky to have found an agent willing to provide this level of service. No need to look anywhere else!
Over the years we've never once had to worry about our coverage. My husband and I are long-time customers and proud to be.
Surprisingly flexible and in-touch with my needs as a small business owner. Can't ask for more.
They have strong ties with the community, and it shows. It's nice to do business with people that really show they care about you and your family.
Our Location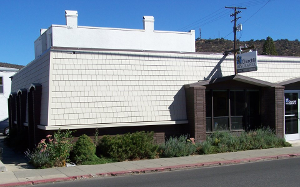 Churchill Insurance
120 S Oregon St
Yreka, CA 96097
Main office:
530-331-8174